Our mission is to polish young talents with our experience and method on and off the track.
It is very important for a rider to receive constant advice, as motorcycling is extremely competitive, so you have to know how to navigate it as an individual sport.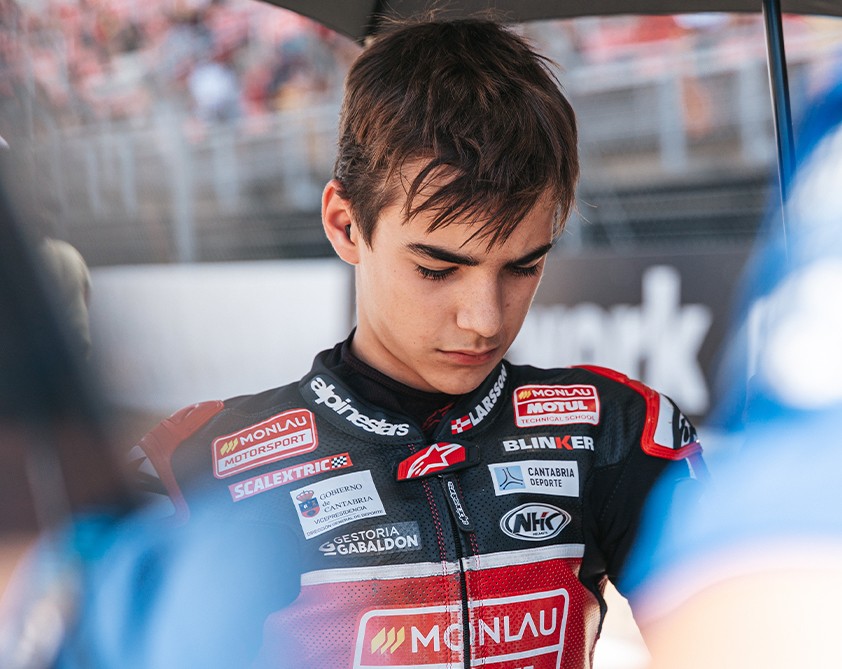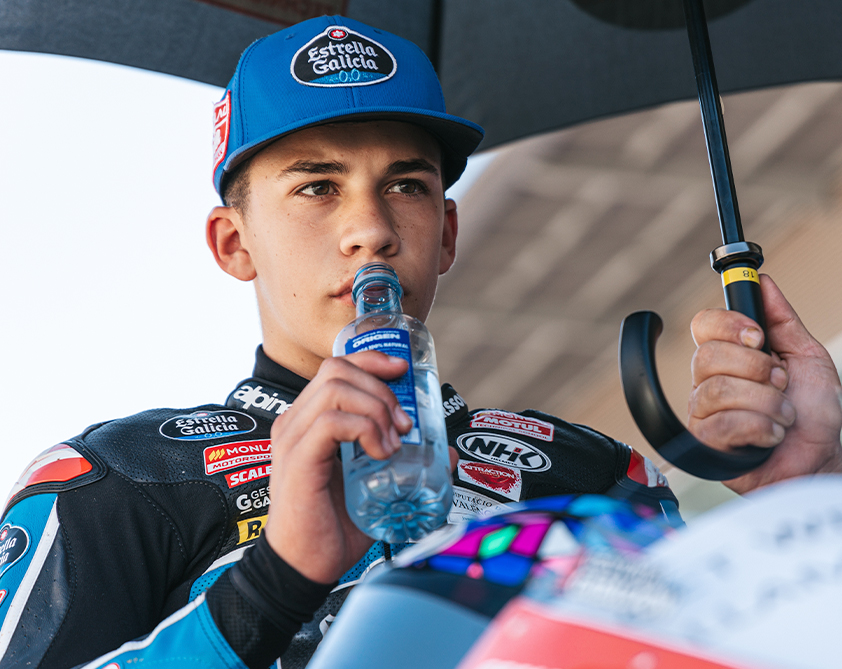 At Monlau Management we have been scouting and developing young talent for decades with a single goal: To reach the top of the MotoGP™ pyramid.
We are permanently present at all levels of motorcycling, from the grassroots championships such as ESBK to MotoGP™through the various promotional formulas such as the Red Bull Rookies Cup as well as the Junior GP and European Talent Cup.
we
we differentiate ourselves
We are 365 days a year analyzing and scouting young riders in all the championships of
promotion such as ESBK Moto4 and Pre Moto3, European Talent Cup, Red Bull Rookies Cup, Asia Talent
Cup, British Talent Cup and North European Talent Cup.
In any race we closely observe the talent of young drivers, when a driver achieves
a great feat, or when a driver amazes us with his driving style on the track, or when
achieves extraordinary results, we know it.
When we have detected young talents, we visualize them and monitor them to obtain the
most information before betting on them.
Monlau Management extracts the maximum return from its drivers to help them reach the top and perform in
the best possible conditions to enjoy successful racing careers.
Motorcycling is a high-cost sport, and it is no easy task to obtain a budget in the promotional championships. promotion championships. For this it is necessary to enter a program of young riders as Monlau Motorsport has with the Team Estrella Galicia 0'0 or in promotional cups such as Red Bull Rookies Cup or Team Estrella Galicia 0'0 or in promotion cups such as the Red Bull Rookies Cup or similar.
That is why the figure of a company that manages the sporting career of a pilot at an early age is important. at an early age.
AtMonlau Management we invest in the sporting careers of our riders.
After reaching an agreement with the driver, from then on, he will be part of Monlau Management's young rider program. The next step will be to polish the young talents with our
experience and method on and off the track.
members of
board
directors